1-Calender roll
Paper surface should be smooth and glossy. Calender is say to machine that have 15 rolls and they turn to other and make smooth paper. Surface of the roll is coated with thermal spray coatings to improve and be consistent paper quality, less roll changes, increase waer and corrosion resistance and increase life time of roll.
2- Pope reel
A Pope reel is used for winding a running paper web into a paper roll on a paper machine. Thermal spray coatings are used for reclamation of worn surfaces of this roll. Advantages of this coating:
- High hardness of 1100-1200 HV which is more than three times of new Roll.
- Improve paper quality in term of gloss and be consistent for longer time
3- Winder
This roll is used to change paper roll in paper machine to thinner and movable roll. If surface quality of winder roll is poor, final paper quality will affect. With apply thin thermal spray coatings on winder, slipping of paper is stopped and operation speed is increased.
Advantages:
- Suitable roughness value avoiding slippage
- Reduced paper breaks.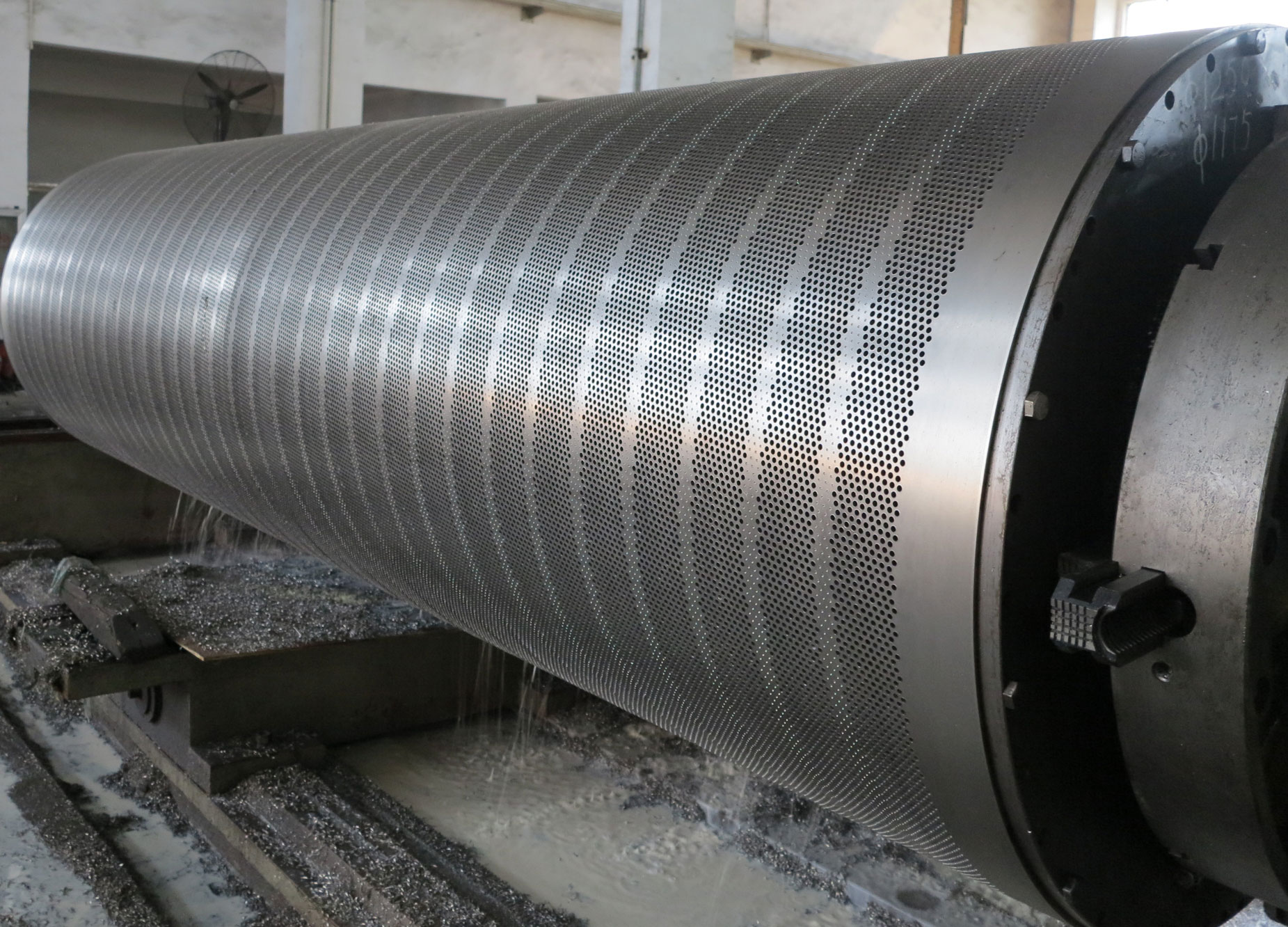 4- Suction roll
Suction roll is used in pressure section of paper making machine that include very small pores in the surface and inner section is vacuumed. With this technique some water in paper is removed. Thermal spray is suitable way to improve work condition and decrease corrosion and wear of roll.
5- Center press roll
Center press roll is heart of papermaking machine. The center press roll is the last in a series of rolls that is used to mechanically remove water from the paper as it is being made. For many years, the standard in the paper industry for center press rolls was granite rock. Today's state-of-the-art center press roll is made with the help of thermal spraying. Cast iron or steel roll bodies are coated with wear and corrosion resistance ceramic coatings.
6-Yankee drier rolls
This roll used in the manufacture of tissue paper. Such roll is usually hollow castings operating with high-temperature steam to provide a drying action to the wet fiber. It can be resurfaced on-site using thermal spray processes.
7- corrugating roll
it is an important roll in cartonmaking machine that have small grooves. It was chrome plating coating as a conventional coating before, but now thermal spary coatings are substituted chrome plating.